Christopher Wood

News Report
Fantastic days racing at the Ironman 70.3 World Championships
30/08/15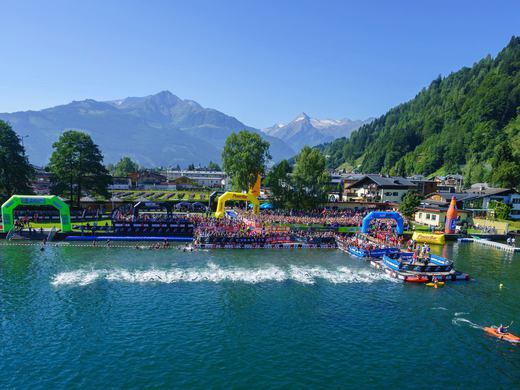 30th August 2015 was a date that had been etched into the calendar since Ironman announced that Zell am See, Austria would be the first destination outside the US to host the 70.3 World Championships. Having battled some unfortunate early season injuries, qualification for the event had been the main objective so once heading there the focus was to race as best possible, to enjoy it and come home with the rewards.
The swim is lake Zell was stunning, beautiful clear water and a straight forward out and back loop meant very easy sighting. 30:14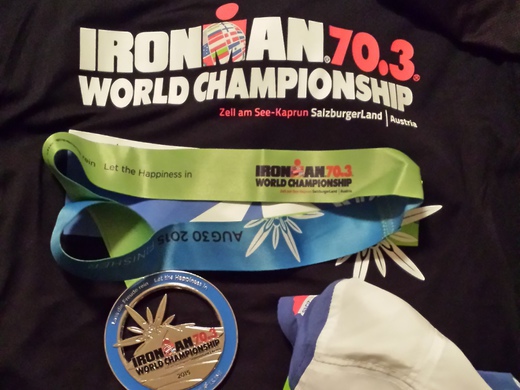 The bike was course was already famed for the 8 mile climb up to the ski station at Dienten am Hochkönig and the steep and fast descent through the hairpins, after a fast opening 13 miles on lovely roads. The sting was more in the latter stages where the undulating roads and high temperature made it tougher than it had originally appeared. 2:35:57
Finally the run and thank God for the crushed ice at the aid stations! That was literally my only hope of getting my core temperature down with minimal shade around lake Zell and being able to function properly. So a real stop / start affair but happy to finish strong and enjoy the crowds back in town and down the finishing chute. 1:49:49
The combination of the late start times and brutally hot weather made it one seriously tough day, even on a course as stunning as Lake Zell and the surrounding mountains could provide. The heat put pay to any serious performance ambitions but all in all it was a fantastic event & course at a beautiful location with so many great people.
Despite lots of pre race nerves, I'd stressed to others to ensure they enjoyed the moment and not let the fact that we were racing at a World Championships with some many of the top professionals and age-groupers pass us by.
Great to share the experience with plenty of familiar faces from home and new friends too and the seriously impressive medal made all the suffering well worth while!!
Follow the league to get the latest news and results straight to your email